Blue Nile Review – A Good Place To Buy A Diamond Ring?

Blue Nile Review – Blue Nile happens to be one of the largest online diamond vendor, as well as one of the most recognized. But does that really make them the best? Blue Nile does offer its customers plenty of advantages over other diamond retailers, which are as follows:
An abundance of options with more than 180,000 loose diamonds in inventory
Loose diamonds to suit any budget with price match guarantees
360° videos available on all Signature diamonds
A wide array of colored diamonds, gemstone jewelry, designer jewelry, fancy cut diamonds, and even pearls
Conflict-free diamonds
Blue Nile Signature Collection (Astor by Blue Nile)
You can pay with a credit card (plus multiple other payment options)
Expert grading report
Learn all there is to know about diamonds from an exhaustive supply of information User-friendly website Financial options to fit any budget, including installment plans
Blue Nile Company History
Blue Nile was founded in 1999 by Mark Vadon who had been shopping for an engagement ring for his soon-to-be fiancé. He became extremely frustrated by the lack of available options. He eventually purchased a ring online and ended up striking a deal with the vendor. This ultimately led to him becoming an online diamond retailer himself.
Unlike most other diamond vendors, Vadon considered diamonds as a commodity. He believed that selling diamonds at the lowest possible prices made good business sense, as did being fully transparent. He also believed that by providing customers with great customer support and exceptional shopping experience, he could succeed.
Blue Nile began trading publicly in May 2004, which put any concerns about Blue Nile being a legitimate company to rest.
Is Blue Nile a Reputable Diamond Vendor?
Yes, most definitely! Blue Nile leads the online diamond market, which makes this an ideal site for buying diamonds. Their reputation has enabled them to form close relationships with many of the large legitimate diamond dealers in the world. Since they've signed exclusive contracts with many of these wholesalers, Blue Nile has a distinct advantage over their competition.
Benefits of Shopping At Blue Nile
Blue Nile reviews overwhelmingly say that they are perfect for:
People seeking the best possible deal on a diamond Blue Nile has very competitive prices, even offering a Price Match Guarantee, which is further explained below.
Those on limited budget Because Blue Nile has an enormous number of diamonds in inventory, you have many more choices that fit your criteria and price range.
People looking for other fine jewelry Blue Nile has a large inventory of other fine jewelry items featuring diamonds, pearls and other gemstones. They also allow customers to design their own diamond jewelry.
Customer service: Just like the other top diamond vendors (such as James Allen), Blue Nile provides it's customers with superb customer service.
On the other hand, if you're shopping for a gemstone engagement ring, we would recommend that you go online to James Allen instead. They allow customers to design their own rings with loose gemstones in the settings of their choice.
How Good are Blue Nile's Prices?
Diamonds are never going to be as inexpensive as one might hope. That being said, Blue Nile does guarantee that their diamond prices are the lowest you can find. In Blue Nile reviews, many shoppers claim their prices can be as much as 40% lower than other jewelry stores. Blue Nile will match the price of another GIA certified diamond of the same quality if it is being sold elsewhere at a lower price if requested before the purchase.
Diamonds start as low as $279 and their jewelry prices start at $35, which tells you that anyone can safely shop at Blue Nile and stay within budget. Interestingly, they have a 22-carat diamond priced at just under $3 million, so they have a huge range to choose from. Blue Nile confidently states that there is no competition when it comes to their prices.
Conflict-Free Diamonds
Our Blue Nile Review reveals that all their diamonds are conflict-free. Any diamonds you buy on Blue Nile have been ethically sourced, so you would never be buying a blood diamond.
Advanced Technology Gives You a 360° View of Your Diamond
In the past Blue Nile only offered customers photos of their diamonds. They now have upgraded technology that allows customers to see 360° views of their diamonds.
The above video player allows you to see the diamond from all angles in a full 360° viewing by dragging and spinning it around. This way you can see what the diamond would look like in person.
Using this feature, you can look at a lot of stones with a lower clarity grade until you find an eye-clean one with no visible flaws. With patience, you can save quite a bit of money.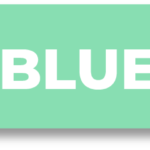 Does Blue Nile Sell GIA Certified Diamonds?
Yes, their diamonds have all been certified by the Gemological Institute of America (GIA), which grades diamonds in their laboratory to help keep buyers and sellers from being scammed.
Shopping on Blue Nile for a Diamond Ring
Shopping for a diamond ring is no easy task. Even if you know the basics of diamond quality, it's still difficult for most people to put all that information together and choose the right stone.
When selecting a diamond, there are three questions you need to ask yourself so that you know where to start:
What can you afford to spend?
What shape do you want the center diamond to be?
Which type of setting do you want?
The Budget For your Engagement Ring
Let's first discuss the budget. An ad campaign was started in the 80s by De Beers that sought to convince consumers that the "right" amount to spend on a diamond ring is two month's salary. This is nonsense. Spend whatever amount you can comfortably afford.
The Right Diamond Shape
You will also need to decide which diamond shape you want in the center. It's good to know that round diamonds sparkle more, and an oval shape typically looks larger than other shapes of the same carat weight. But what you want to prioritize most is the overall style because you want it to match the personal style of the recipient.
The Perfect Ring Setting
Finally, it's time to decide on a setting (see my rings setting guide here). Once you determine the style you want, you'll know the cost and how much is left for the diamond. You can now determine which color grades will look best in this setting. If you need some inspiration, have a look at these rings purchased from Blue Nile.
After you've answered these questions, all you need to do is narrow your search on Blue Nile's website to find your stone. Make sure to keep in mind our guidelines for cut, fluorescence and certification to avoid a mistake that could affect the appearance of the diamond you choose. Make sure you only search diamonds with Blue Nile's 360° imagery.
Once your search filters are set, your goal is to find the least expensive eye-clean diamond in your price range. You're going to need to use your patience here because this isn't easy. Some consider this part more art than science.
Blue Nile Review – The Most Common Complaints
In reading the reviews, a number of common complaints kept being mentioned:
Limited settings to choose from We agree that Blue Nile has too few options when it comes to engagement ring settings. All you get are solitaire, pave, halo, 3-stone, gemstone rings, and a few vintage designs. If you want to see anything else, like bezel or tension settings, too bad.
Few setting designs in yellow or rose gold Blue Nile offers very few ring settings in either yellow or rose gold. So, if that's what you have your heart set on, there are very few options.
Poor quality photos The quality of many of the photographs is too poor to realistically evaluate the cut and clarity of the diamonds.
Nondescript-looking packaging The packaging looks cheap. This is not something you would expect jewelry to come in.
$25 charge for engraving Engraving should be provided for free as James Allen offers.
Return Policy, Warranty & Other Blue Nile Policies
Wire Transfer Earns Discount: If you wire the funds for your $750+ purchase, you'll earn a 1.5% discount.
Price match guarantee: Blue Nile guarantees the lowest prices. If you see a nearly identical GIA-graded diamond offered at a lower price elsewhere, the company will match the price. This must be done before making the purchase. The stones much are equal in terms of cut, clarity, color and carat weight, as well as symmetry, polish and light performance.
Returns Blue Nile's return policy is 30 days with a full refund. They will email you a free shipping label, fully insured for your return. You can go online to arrange the return of purchases under $2,000. Otherwise, you need to contact the company directly for instructions. A typical return usually takes 4-5 business days.
Resizing a ring: If your ring arrives and it's the wrong size, Blue Nile will resize it for you at no charge within a year of the date it was purchased.
Warranty: Blue Nile offers customers a lifetime manufacturer's warranty against defects. This does not apply to normal wear and tear. They also provide complimentary lifetime inspection services and cleaning, although you'll pay for shipping.
Diamond upgrading: If in the future you want a larger stone, Blue Nile will allow you to trade the diamond you previously purchased from them for a larger stone of at least double the price. You will receive a 100% credit that you can apply to the new diamond. Your current diamond must be in the same condition it was purchased in, accompanied by its grading report.
Insurance: Blue Nile has a partnership with Jewelers Mutual Insurance Company, one of the nation's most reputable jewelry insurers. You can receive a free insurance quote at the time of purchase and your insurance policy can be included in the total purchase price.
Conclusion
Our Blue Nile Review shows that Blue Nile is a reputable and safe place to buy an engagement ring. I'd recommend you also check out my comparison of Blue Nile and James Allen.